EXPERIENCIA RESORT

ecológica de Granada
Una isla en casa lejos de casa
El Blue Horizons Garden Resort es un refugio ecológico ubicado en una ladera inclinada a solo 300 metros de la playa de Grand Anse. Permanezca en medio de la naturaleza en 6 1/4 acres de exuberantes jardines en nuestro resort familiar y operado por nosotros. Relájese en la serenidad de 32 habitaciones con cocina y amplias habitaciones con comodidades convenientes. Se incluye privacidad individual, anfitriones amables, vista al mar o al jardín. Estamos a poca distancia de un área activa de Grand Anse y estamos orgullosos de ser el primer resort con certificación Green Globe Gold de Granada.
Restaurante

La Belle Creole Restaurant & Bar

Disfrute de un enfoque innovador para la cocina continental de las Indias Occidentales, que se transmite de generación en generación y con un poco de sabor de Spice Island.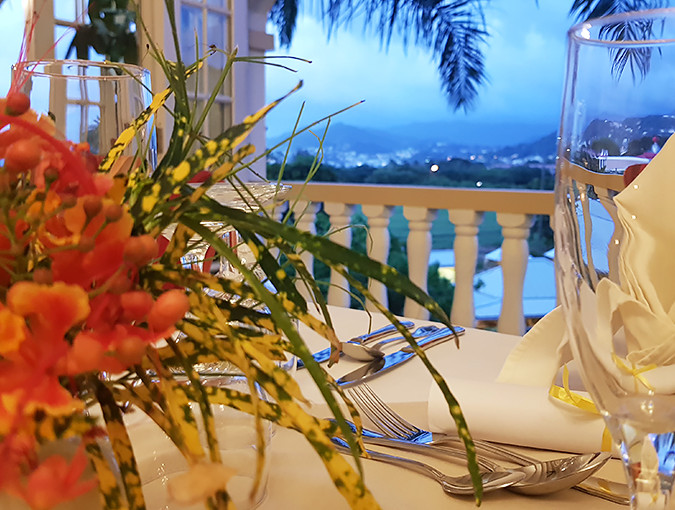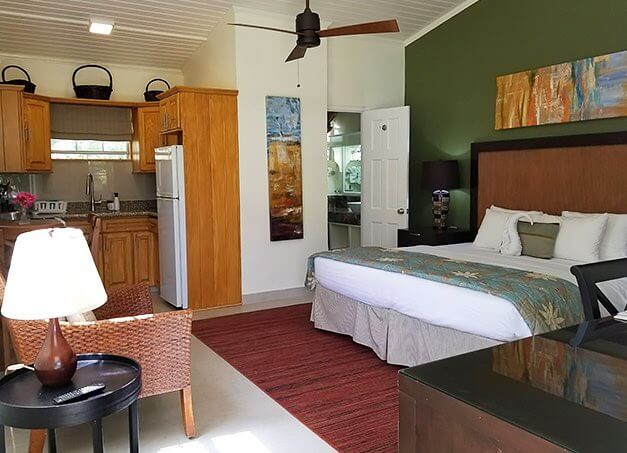 Rooms

Your Comfort Zone

We offer spacious guest rooms that include kitchenettes and amenities like a refrigerator, gas stove, an oven with a broiler, toaster, coffee maker, and more. Blue Horizons is a non-smoking resort.
Such An Amazing Place

I visited this hotel for my birthday and couldn't do anything more but sing their praise. It's a family run business and the staff is very friendly and accommodating. The food is amazing and it was the best food my friends and I tasted on the island. I had to meet the chef and give my compliments.

- Ky D

Great value in a great location

We had a wonderful suite with full kitchen, overlooking the garden. Clean and well maintained. Excellent value. It served our purposes perfectly. Walking distance from Grand Anse Beach, supermarket and restaurants.

- wilfrid d

Lovely people and excellent place to see Grenada

Just a short walk from Grand Anse beach, it's a great place to stay if you want to go out and see the island, go out to lunch and dinner to sample different restaurants and places. The staff are so helpful and make your stay so easy.

- Mark C

A beautiful place to stay for work or play

This is a gorgeous family-owned and very well managed hotel in a beautiful and convenient setting. If you are going to Grenada to work or to relax and want to ensure you have all the necessary amenities as well as a tranquil setting only two minutes walk across a beautiful garden landscape to the beach, this is an ideal place to stay.

- LakotaAnimalCare
Ofertas
especiales

a Blue Horizons

Ofrecemos paquetes y descuentos para que pueda disfrutar de Blue Horizons y todo lo que ofrecemos a un precio razonable. Escápese a la isla de las especias y a un resort con jardín que acerca a la naturaleza a los huéspedes.