Blue is Green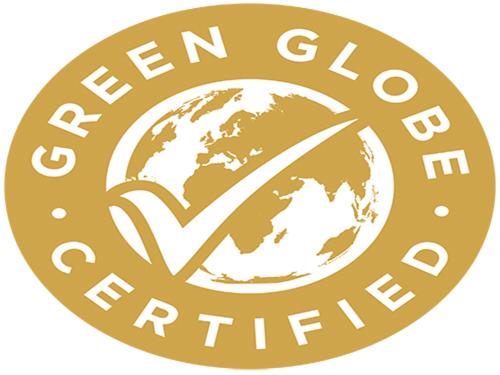 MISSION STATEMENT

TO OPERATE A QUALITY PRODUCT USING SOUND ENVIRONMENTAL PRACTICES, ENSURING THE BETTERMENT AND DEVELOPMENT OF CLEARLY DEFINED COMMON STANDARDS CARIBBEAN WIDE, FOR THE BENEFIT OF OUR RESORT, OUR COUNTRY AND OUR VISITORS.
Click to review our
Environmental Policy.
Click here to review
Sustainability Management Plan.
Blue Horizons Garden Resort has always taken a keen sense for conserving the environment. In 2003, our hotel's involvement began with a property assessment by representatives from the Caribbean Hotel Environmental Management Initiative (CHEMI), PA Consultants and Caribbean Alliance for Sustainable Tourism (CAST). An EMS plan for monitoring, recording and action plans was implemented in 2004. By 2005, we were the first property in Grenada to be Benchmarked.
On February 18th, 2010, Blue Horizons received the prestigious Green Globe certification. The property has sustained key practices in its daily operations. We are committed to continuously improving our sustainable practices by seeking to develop our knowledge and understanding of the preservation of the environment in which we live.In November 2016, our resort has proudly been awarded GOLD Status for continuous certification over 5 years.Current Initiatives include:
Energy Saving bulbs and Air Conditioning units
Solar Water heaters
Drought Resistant plants and scrubs
Rainwater Harvesting in Laundry
Linen & Towel Reuse program
Dual flush toilets
Gravity Fed water storage tanks
Salt Water System in pool
Energy efficient pool pump
Environmentally friendly cleaning chemicals
Environmentally friendly guestroom bathroom amenities
Hiring 100% from local community
Purchasing of local goods and services
Maintaining a nature friendly environment for 27 species of tropical birds and 49 species of moths
Glass bottle recycling
It is our hope that through our current practices and future projects, we will play a significant role in taking care of the natural environment by educating our staff and guests to ensure that they make a difference however small.