Bird Watching
Our resort has always taken a keen sense for conserving the environment. As a Green Globe certified property we are involved in several preservation and conservation initiatives. 
Zenaida Dove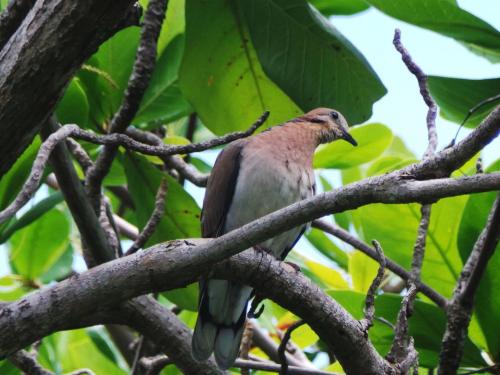 The Birds at Blue Horizons were officially noted back in 1978, when the property was purchased by the Hopkin family and undergoing renovations prior to opening. During this time, Joseph M. Wunderle Jr., now professor, researcher and past president for the Caribbean Ornithology and the Neotropical Ornithological Society conducted his first research project on Grenada in 1978 as a PhD student doing his dissertation research on the behavior and ecology of the fairly common Bananaquits.

Be sure to join us weekly for our Complimentary Bird Watching Tour!
Yellow Bananaquit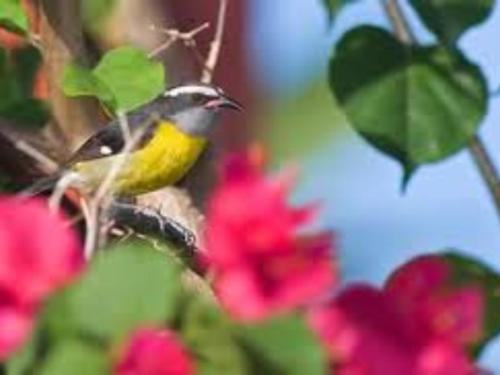 Joseph noted that the yellow bananaquit is primarily found in the Southwest and Northwest parts of Grenada. The yellow bananaquit and 20 other species of birds were discovered on the property. In 2013, Venicio 'Beny' Wilson, Bird watching Specialist and Certified Interpretive Guide from Panama added 6 more species to make the now 27 species of tropical birds making Blue Horizons home.
Gray Kingbird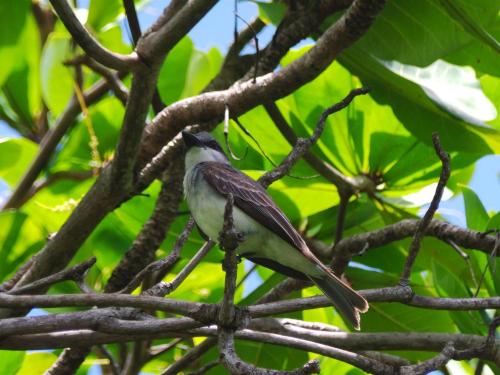 Get To Know the 27 Species of Tropical Birds at Blue
>Click Here.