Plant and Animal Life
A garden oasis set in 6 ¼ acres of lush manicured grounds lend to quiet comfort and relxation.

Our Resort is a natural sanctuary for twenty-seven (27) species of tropical birds, an array of drought-resistant plants and scrubs, tropical flowers and indigenous trees. Rare trees such as the African Oil Palm - Elaeis guineensis and Barringtonia speciosa are maintained and can be found on property. The Palm oil seeds are a natural feed for the many ground 'Zenaida Doves' found throughout the grassy green areas.

See our Gardens Signs throughout the resort.
Double Bloom Hibiscus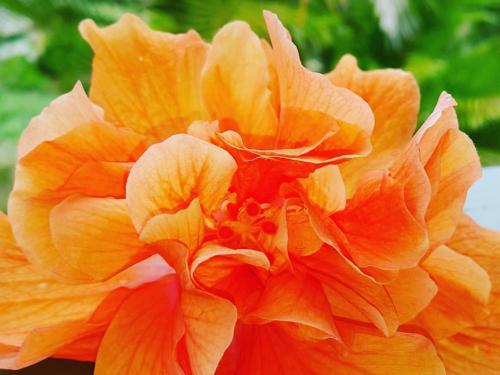 Our Tree Planting Program is something that we are proud of. We continue to enhance the natural beauty of our gardens which creates a safe haven for our 27 species of indigenous birds. New 'green spaces' are continuously created with several thousand new plants planted each year throughout our grounds.

Mature trees include a Breadfruit tree, Neem trees, Almond trees, Mango trees, Lime and Sugar apple trees. Medicinal trees and plants include the Neem tree and Aloe Vera plant.

Be sure to join us weekly for our Complimentary Garden Tour!
Iggy' The Iguana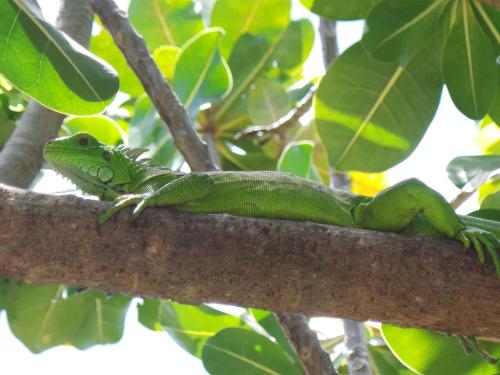 Our Compost Heap: chippings, cuttings and other organic matter is used as garden mulch together. In early 2014, garden signs naming specific trees and plants were erected on our grounds. The program was received very well by the our guests who enjoy the serenity of our gardens and support our eco-friendly path.
Frangipani Hawkmoth Caterpiller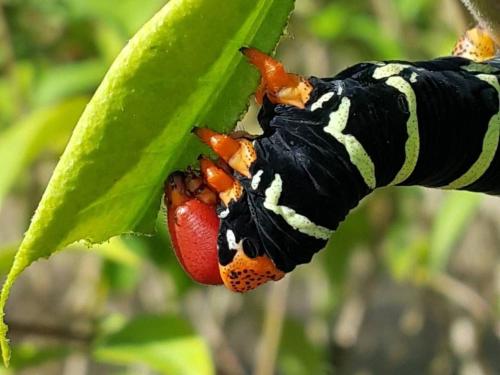 Also resident to the resort are Caribbean ameiva ground lizards and the friendly 'Iggy' the Iguana.

There are 49 species of moths on the resort.