Green Meetings
Bringing people together for small Corporate & Executive meetings and Special Events.
A "green" or sustainable meeting at Blue Horizons Garden Resort encourages environmentally-friendly initiatives. We recognize that it is no longer business as usual and that we all have a role to play in leaving a minimal carbon footprint, however small.
We offer one meeting room at 585 square feet. Aqua Room caters to small meetings and events and can accommodate up to 36 people. It is centrally located within our resort, amidst tropicals gardens and adjacent to the resort's pool terrace.
By planning with Blue Horizons Garden Resort, you will enjoy:
A Blue Horizons meeting host dedicated to asist in planning every detail
Attentive service
Purposeful stay experience
Meeting Packages tailored to your needs
Green Meeting Initiatives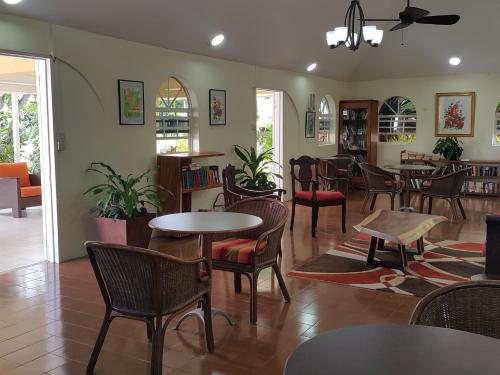 Energy Saving LED bulbs
Natural Light (eight windows)
Energy Saving Inverter Technology Air Conditioning Units
Ceiling Fans
Potted Plants
China, linen and bio degradable paper products used
Electronic communication with delegates
Local food items used in menu planning
Water provided in pitchers
Hotel is within walking distance to public transport, entertainment and shopping
Resort environmental policy in place