Culinary Delights at La Belle Creole Restaurant and Bar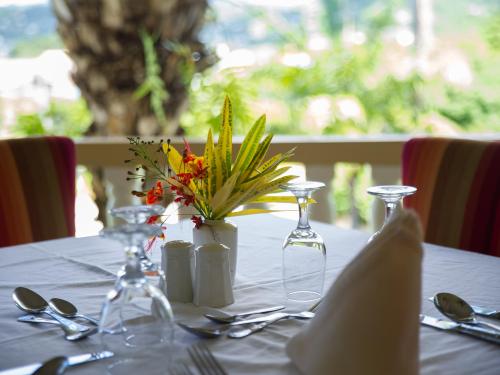 Local Ingredients ~ Innovative Ideas ~ Gourmet Recipes

Savor culinary delights at La Belle Creole Restaurant & Bar featuring our distinctive brand of Continental West Indian cuisine serving daily Breakfast and Dinner.

Dine perched hillside overlooking garden, ocean and city views delightfully framed with archways.

Outside patrons are welcome.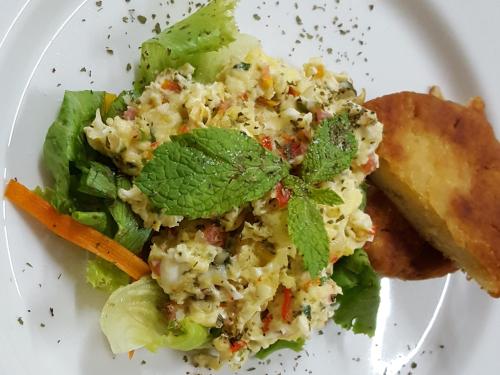 Bon maten!

Start your day with a Choice Breakfast each morning featuring fixed Continental or American menus.

Local specials available on request.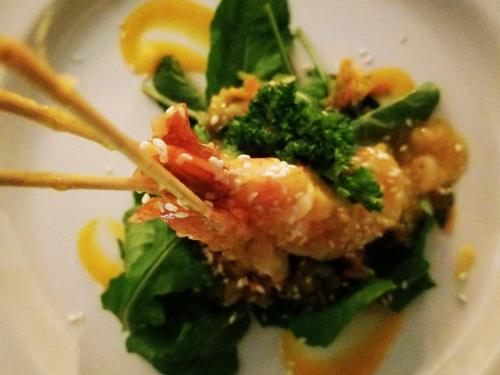 The restaurant, by Night, embraces fresh local ingredients to feature signature gourmet recipes presented in an a la carte menu.

The intimate layout is complemented by panoramic views of the Caribbean Sea and lights from the historic capital city of St. George's in the distance.

Bon appetit!
Dress Code
Our Day dress code is casual with cover-ups over swimwear and footware required in the dining area. In the Evenings for dinner, the dress code is Elegantly casual.

Hours
Breakfast: 7:30 am - 10:00 am daily
Dinner: 7:00 pm - 9:00 pm daily
Contact

Reservations are Recommended by calling 473-444-4316 or Emailing
blue@grenadabluehorizons.com.